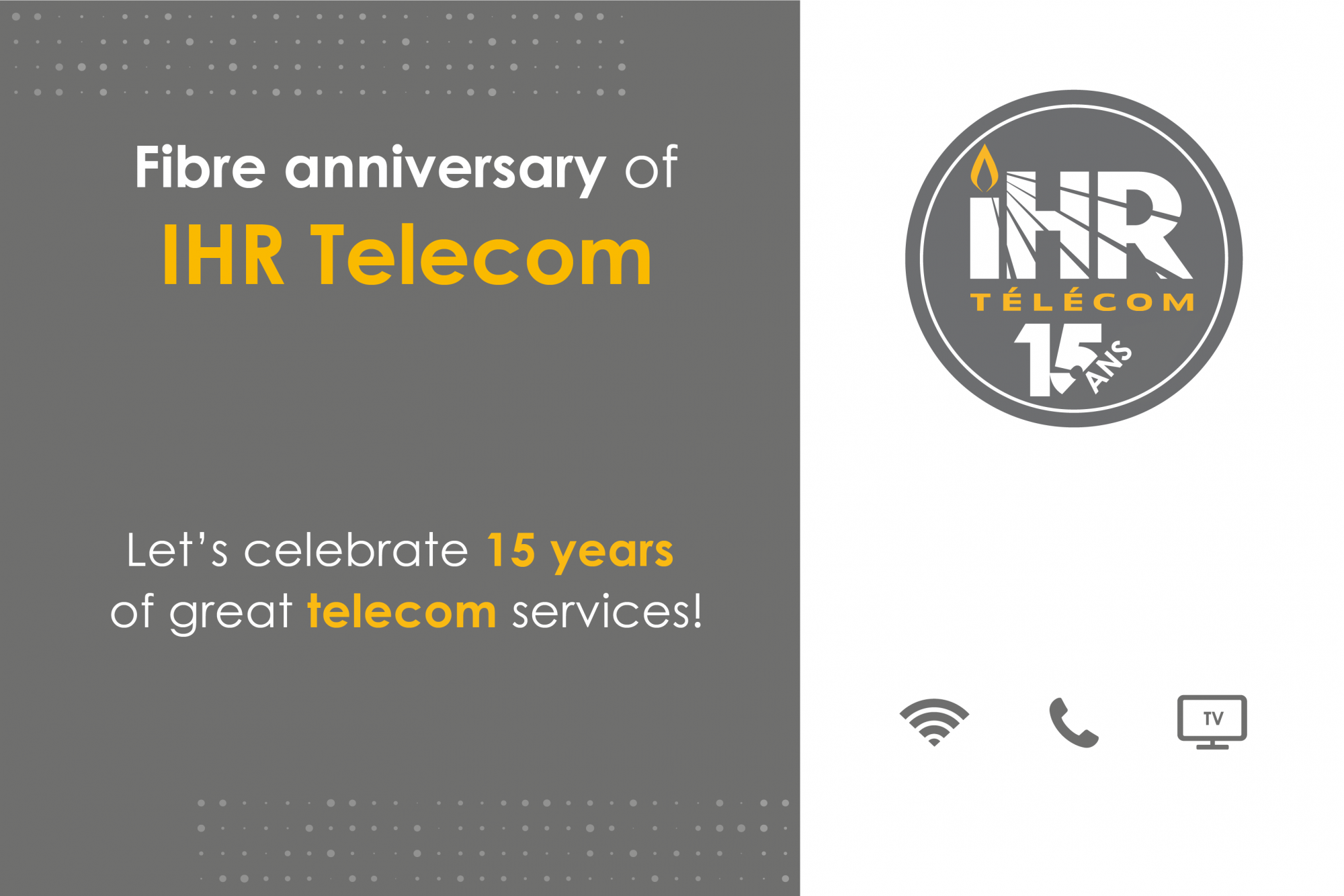 IHR Telecom celebrates its fibre anniversary
Published on : 18 May 2023
Mont-Saint-Grégoire, April 28, 2023—IHR Telecom is celebrating a significant milestone. Fifteen years ago, Développement Innovations Haut-Richelieu was born as a non-for-profit organization to bring high-speed Internet access to rural areas not served by the major telecommunications providers. Since its creation in 2008, IHR Telecom has been awarded and completed seven fibre optic network deployment projects. With the last of those projects drawing to a close, it now provides high-speed Internet service to over 20,000 households in the rural communities of the Haut-Richelieu and Brome-Missisquoi RCMs.

Marriage of fibre and Wi-Fi
In 2008, Haut-Richelieu RCM created Internet Haut-Richelieu (IHR) to bring high-speed Internet to rural areas. Selecting Wi-Fi technology, IHR installed an extensive antenna network on church steeples and farm silos that was connected to the Haut-Richelieu fibre optic network.
Transition from Wi-Fi to fibre
In 2014, the Government of Canada recognized the importance of extending high-speed Internet access to rural areas. With the launch of the Connecting Canadians program, IHR was able to offer greater speeds by upgrade its Wi-Fi network to fibre optics.
Second phase of expansion
In 2017, the Connect to Innovate program was created to bring high-speed Internet to rural areas that remained unserved. IHR was selected to serve several thousand Brome-Missisquoi households that did not have access to 5 Mbps speeds. Internet Haut-Richelieu took the opportunity to rebrand as IHR Telecom.
A virus and four projects
When the Covid-19 pandemic hit, it underscored the technological gap in rural areas. Residents experienced firsthand the glaring lack of speed for remote work, telemedicine, remote learning and more. With a minimum speed now set at 50 Mbps, governments began subsidizing projects to bring this essential service to unconnected households with the Universal Broadband Fund, through which IHR Telecom obtained two projects, and Canada—Quebec Operation High Speed, through which it received funding for both a Phase II and a Phase III project.
IHR Telecom's 15th anniversary could not be more timely as it coincides with the completion of its final project funded by Canada—Quebec Operation High Speed. The not-for-profit plans to mark the landmark occasion by honouring the many people responsible for its achievements over the past 15 years. It will also reflect on its future mission as we all celebrate 15 years of quality telecommunication service.
Quotes:

« Avec la fibre optique, IHR Télécom a amené le monde, en milieu rural, et par le fait même a amené le milieu rural dans la modernité puisque la vitalité économique passe par l'accès aux technologies. Maintenant nos projets pour donner accès à la haute-vitesse tirent à leur fin, nous entendons continuer notre mission d'être au cœur du développement économique de la communauté rurale. »

– Pierre Lapointe, directeur général de IHR Télécom & Guy Bérubé président du CA

 « Il fallait y croire en 2008! Et c'est ce que les membres du conseil de la MRC du Haut-Richelieu ont fait, fermement convaincus qu'il s'agissait dès lors d'un service plus qu'essentiel! »

– Réal Ryan, préfet de la MRC du Haut-Richelieu

 « Le déploiement de la fibre optique, par IHR Télécom, dans plus de 12 000 foyers dans Brome-Missisquoi permet maintenant à notre population d'être connecté de manière efficace. Partout, sur les chemins de campagne, en forêt ou en montagne, les gens ont maintenant accès à Internet haute vitesse. C'est une avancée spectaculaire qui ouvre la porte à des opportunités incroyables. Merci pour cette belle réalisation et félicitations à IHR Télécom pour ses noces de fibre ! »

– Patrick Melchior, préfet de la MRC Brome-Missisquoi
 Key figures:
IHR Telecom has over 1,800 km of optical fibre in Haut-Richelieu and Brome-Missisquoi RCMs
The not-for-profit generates over 100 direct and indirect jobs
In 2019, the CRTC defined high-speed Internet as a connection speed of 50 Mbps
IHR Telecom operates an FTTH network to the highest industry standards.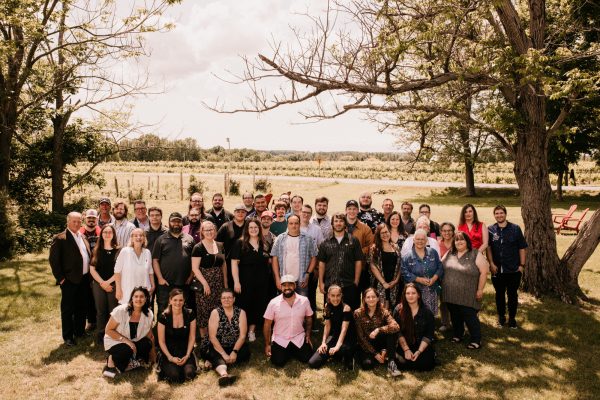 The IHR Telecom team
Back to the blog
Related articles
IHR WIFI mobile app
Control your network and classify your devices by categories such as personal, work, cellular, gaming...
Learn more
Storm outages
The winter storm is the source of some outages on our network that can affect...
Learn more