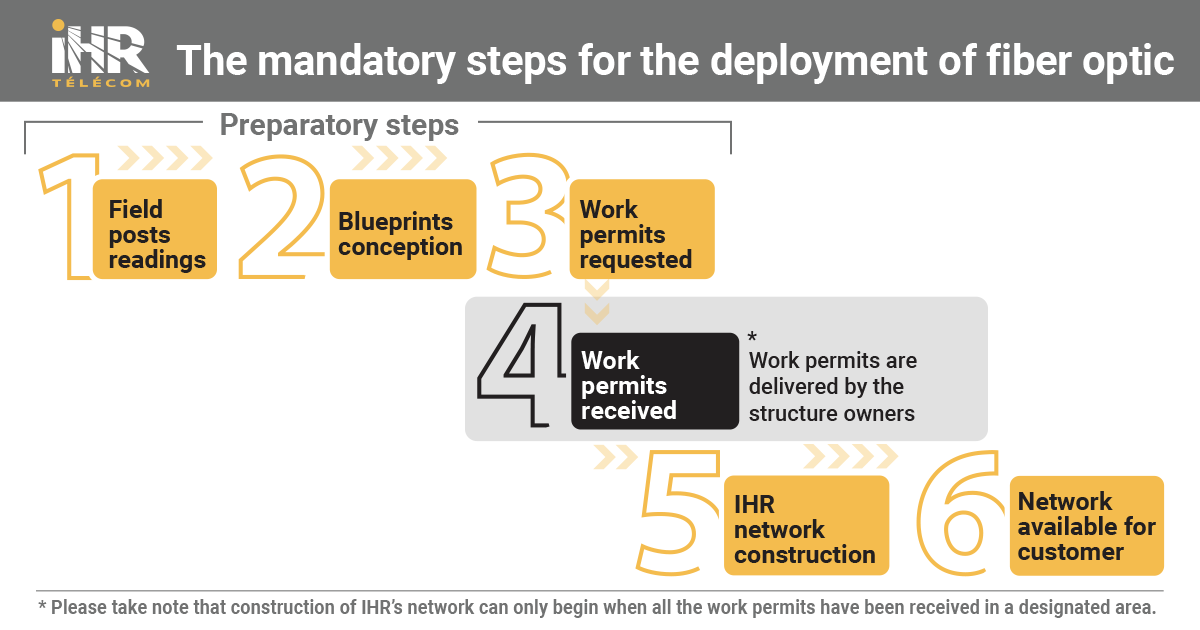 Fiber optic deployment in Brome-Missisquoi
Published on : 19 April 2022
Completing the fiber optic network from A to Z.
Deploying a fiber optic network requires the completion of many different steps in order to provide access to IHR Telecom's services.
Once the preparatory steps are completed, all the required work permits from the structure owners must be received in specific areas in order to be able to start building IHR Telecom's network there.
As soon as construction has been completed, the final fusion is executed from the house to our network in order to give residents access to our fiber optic services.
IHR Télécom's team is always delighted when each area's fiber optic network is turned on and lit up. When these quiet streets begin to glow, our customer service agents can begin calling residents with the good news: faster, more reliable internet is finally within reach!
Follow the link below to learn more about the current deployment status:
Fiber optic deployment calendar in Brome-Missisquoi
The fiber optic deployment calendar in Brome-Missisquoi will be updated monthly with the goal of keeping residents informed of the progress being made with the deployment in their region.
Back to the blog
Related articles
The optical fibre
The optical fibre is a flexible, transparent fibre made of glass or plastic, which is...
Learn more
Connecting Canadians
A 2 million dollar subvention was all that was missing for Développement Innovation Haut-Richelieu to...
Learn more